Payment Policy:
Every effort is made to ensure that all fees are fair and reasonable. Following examination of your pet, the veterinarian or nurse will provide a written estimate of the services needed. The estimate includes recommended laboratory tests, procedures, medications, supplies, nursing care and hospitalization. The estimate reflects only the initial diagnostic and treatment plan. Your treatment decisions and other factors may affect the final bill. Unforeseen problems and complications can mean additional hospitalization, treatments, procedures and charges. To receive an updated bill during the course of your pet's treatment, please ask your veterinarian.
Payment in full is required at time of service for office visits and outpatient care. If your animal requires hospitalization, half of the estimated amount is due when your pet is admitted and the balance upon discharge.
Payment Options:
We accept VISA, Mastercard, Discover, American Express, personal checks and cash.
Care Credit
Indian Hills Animal Clinic is proud to offer CareCredit, the country's leading healthcare credit card. Similar to department store cards, CareCredit is a low monthly payment plan designed for healthcare needs. With CareCredit, your pets treatment starts immediately and you pay over time. You can use your CareCredit card for both your pet's current and future treatment needs. For more information or to apply for CareCredit online, visit: www.carecredit.com.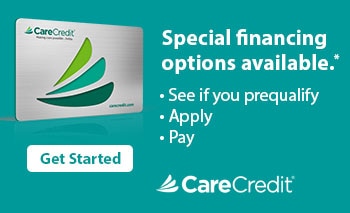 Scratchpay:
Indian Hills Animal Clinic also accepts Scratchpay, offering pet parents a simple payment plan option. Scratchpay isn't a credit card and finding a payment plan will not affect your credit score. There are no hidden fees, no prepayment penalty, and no deferred interest. To learn more, visit: www.scratchpay.com
Insurance:
If your pet's health care is covered by insurance, please provide the name of the insurer and any necessary paperwork at the time of admission. Owners are responsible for payment to Indian Hills Animal Clinic and the insurance company will reimburse you directly. We cannot assume responsibility for denied claims.